Serving Randolph and surrounding communities since 1977
Team Profile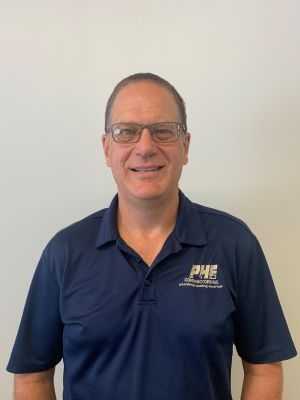 Steve Pickhardt
Co-Owner
I was born and raised in Randolph. I understand what hard work, attention to details, and a passion to serve others brings to this community. I am a licensed Pump Installer and I am certified in Refrigerant Handling. I enjoy helping customers solve their complex water quality issues and also assisting consumers in choosing the right heating, cooling and air quality equipment to provide them with their optimal home environment. One of the biggest rewards for me in my career is being able to help others.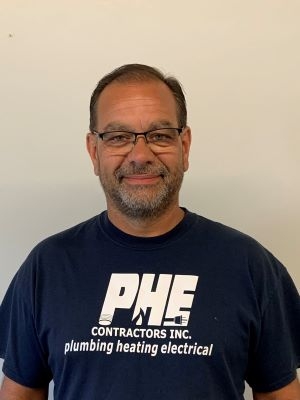 Shawn
Master Plumber/Master Electrician/HVAC Technician
I was born and raised in Randolph and I am married and have 2 children. I have been working with PHE Contractors since 1983. Besides being a Master Plumber and Master Electrician, I am also a Certified Refrigerant Handling Technician. My specialties are solving complex, service oriented problems and installing and servicing septic pump systems. Outside of work I enjoy golfing, camping and hunting. I look forward to helping you solve problems or assist you with your new construction needs.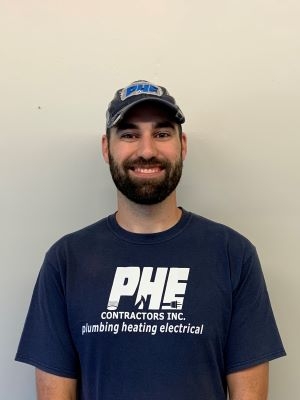 Cody
HVAC Technician/Plumbing Apprentice
I was born and raised on our family farm outside of Fox Lake. I have a Bachelor's Degree in Engineering Science and Construction Management and a diploma in HVAC. I am a licensed pump installer and certified in refrigerant handling and I am currently pursuing my plumbing apprenticeship. My wife Allison and I own a home in Randolph and are enjoying working on projects on it. Outside of work, I enjoy playing softball, sand volleyball, and helping my dad and brother on the family farm.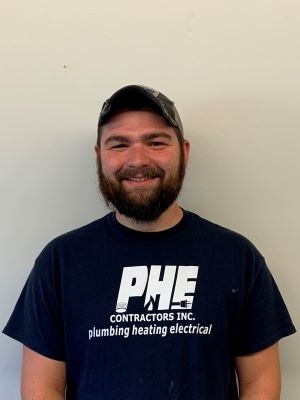 Hunter
Plumbing Apprentice
Mike
HVAC & Electrical Service Technician
I'm originally from Sun Prairie, graduated from Fall River High School and moved to Columbus where I currently reside. I have 30 years experience in electrical work and over 10 years in HVAC; specializing in residential and light commercial heating and air conditioning. I am also certified in Refrigerant Handling. I enjoy the variety that comes with service work. In my free time I enjoy fishing and bowling.
Keaton
Field Service/Warehouse Assistant
I am a graduate of Markesan High School. I've worked at PHE Contractors for the past 3 years during the summer and school breaks where I have both helped out the service technicians and kept the warehouse orderly. In my free time I enjoy fishing, hunting, camping and 4 wheeling. I attend UW LaCrosse for computer science.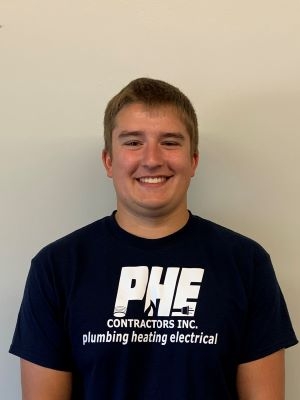 Ryan
HVAC Apprentice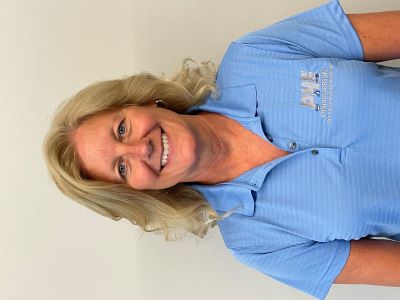 Kris
Co-Owner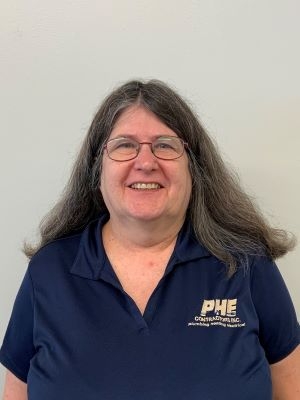 Debbie
Invoicing Specialist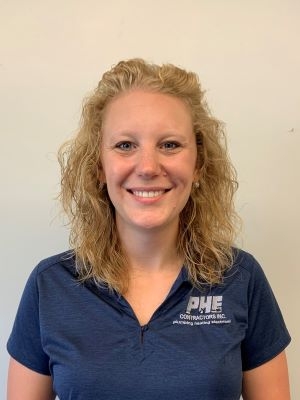 Megan
Office Manager
I am a proud alum of Randolph High and UW-Eau Claire, where I studied business management. My professional experience includes over 10 years in operations management and personnel leadership. I enjoy working in client service, leadership, coaching and organizational development. I enjoy supporting the high quality work PHE provides. My husband and I have two children and an energetic labradoodle. I enjoy gardening, baking, outdoor activities and spending time with my family.